Women empowering women
"As a woman, I realize more and more everyday how important it is to support other women, and how much of an impact we can make if we work together towards empowering each other.
Mama Benz was created as a for-profit business with philanthropy embedded at its core. Our brand philosophy stems from the belief in the power and equality of women – our aim is to help women reach their full potential and eliminate the barriers to opportunity. Our conscious effort to promote the empowerment of women starts now.
We intend to develop relationships and partnerships with different non-governmental organizations, all over the world, who are acting to create positive change for women. Working hand-in-hand with these NGOs, our goal is to gain a better understanding of the needs of the communities of women being served and respond holistically to those needs by supporting their existing programs in education, health, safety, community building, and leadership.
Our brand was inspired by the Mamas of Africa that I grew up observing in awe, and the example they set for all women. Mama Benz is an ode to empowerment, a symbol of success, femininity, and ingenuity – I hope to carry out that spirit to the Mama Benz who lives inside every one of us."
Clara & The Mama Benz Team
June, 2020
Malaika x Mama Benz
Meet Malaika – a non-profit organization founded in 2007 that impacts thousands of lives in the Democratic Republic of the Congo (DRC), through enhanced education for girls, community building and health programs.
For every Mama Benz handbag sold, a percentage of proceeds is donated to Malaika's various programs, in support of their tremendous work and efforts towards empowering girls in the DRC.
Malaika's work incorporates the following four key programs:
School – the Malaika School provides a free, accredited primary and secondary education to 346 girls, ranging from STEM and coding to art, music, theater, and sport.
Nutrition – organic food is grown locally on Malaika's premises, providing students and staff with two healthy meals per day.
Community Center – in partnership with FIFA, the Kalebuka Football for Hope Center offers free literacy and vocational education, health classes, and sports programming to over 5,000 youth and adults in the wider community.
Water – through the building and refurbishment of 20 wells, Malaika provides clean, safe drinking water to more than 30,000 people each year.
Before Malaika, the village of Kalebuka in southeastern DRC had no access to electricity, clean water, or educational facilities. Crucially, Malaika's community-driven approach acts as a model that can be replicated on a global scale in communities around the world.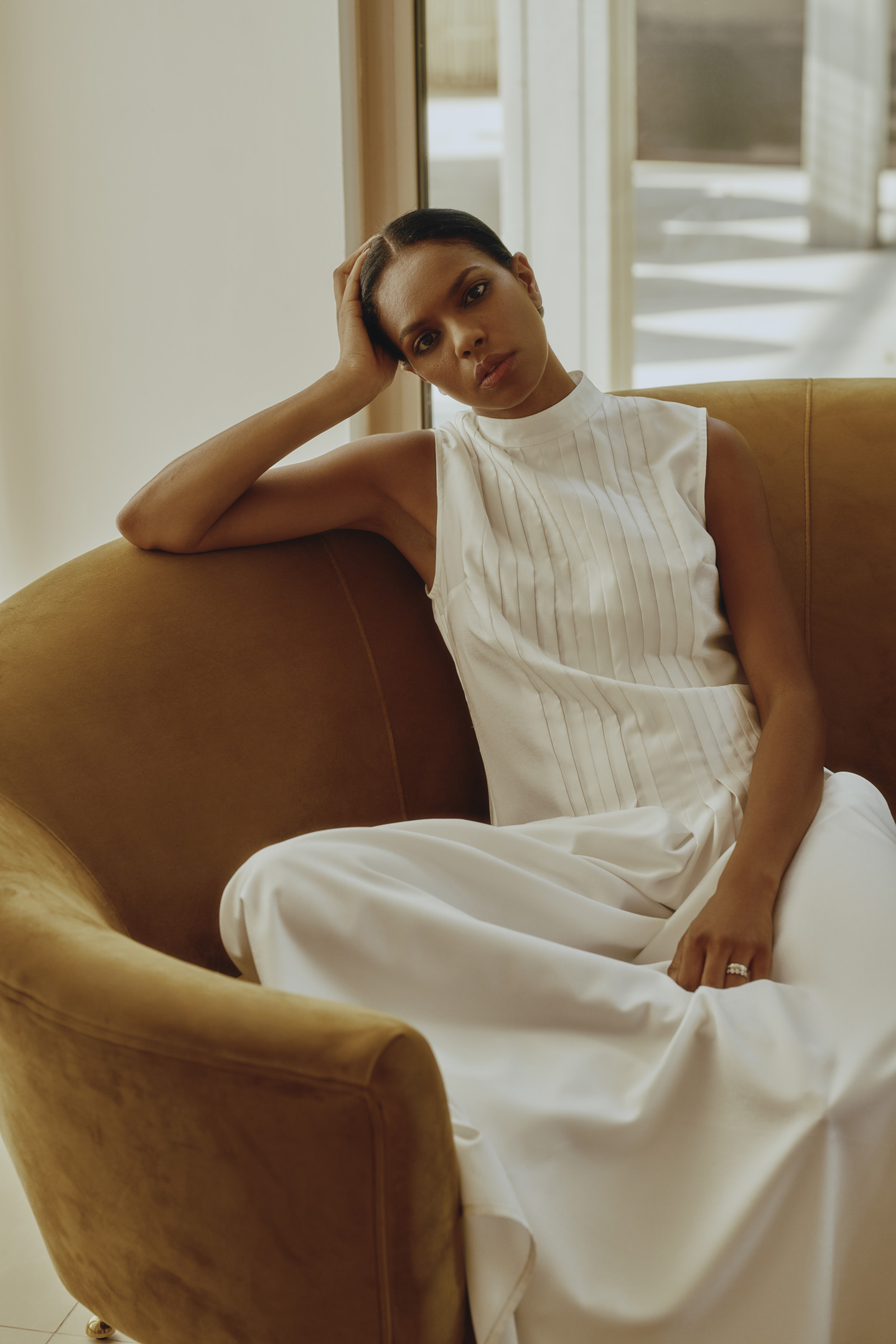 Malaika was founded by Noëlla Coursaris Musunka, an international model and philanthropist of Congolese/Cypriot heritage, an Ambassador for The Global Fund to Fight AIDS, Tuberculosis & Malaria, and a voice for the power of girls' education worldwide.
Noëlla has shared her insight at a number of world-class forums, spanning the Clinton Global Initiative and the World Economic Forum in Davos to the university halls of Cambridge, Oxford, Harvard, and MIT and the offices of UNICEF. In 2017, she was named one of the BBC's 100 Most Influential & Inspirational Women of the Year. 
She also recently received an award from the House of Mandela at the Nelson Mandela centenary celebration.
Click here for more information around Malaika's work.