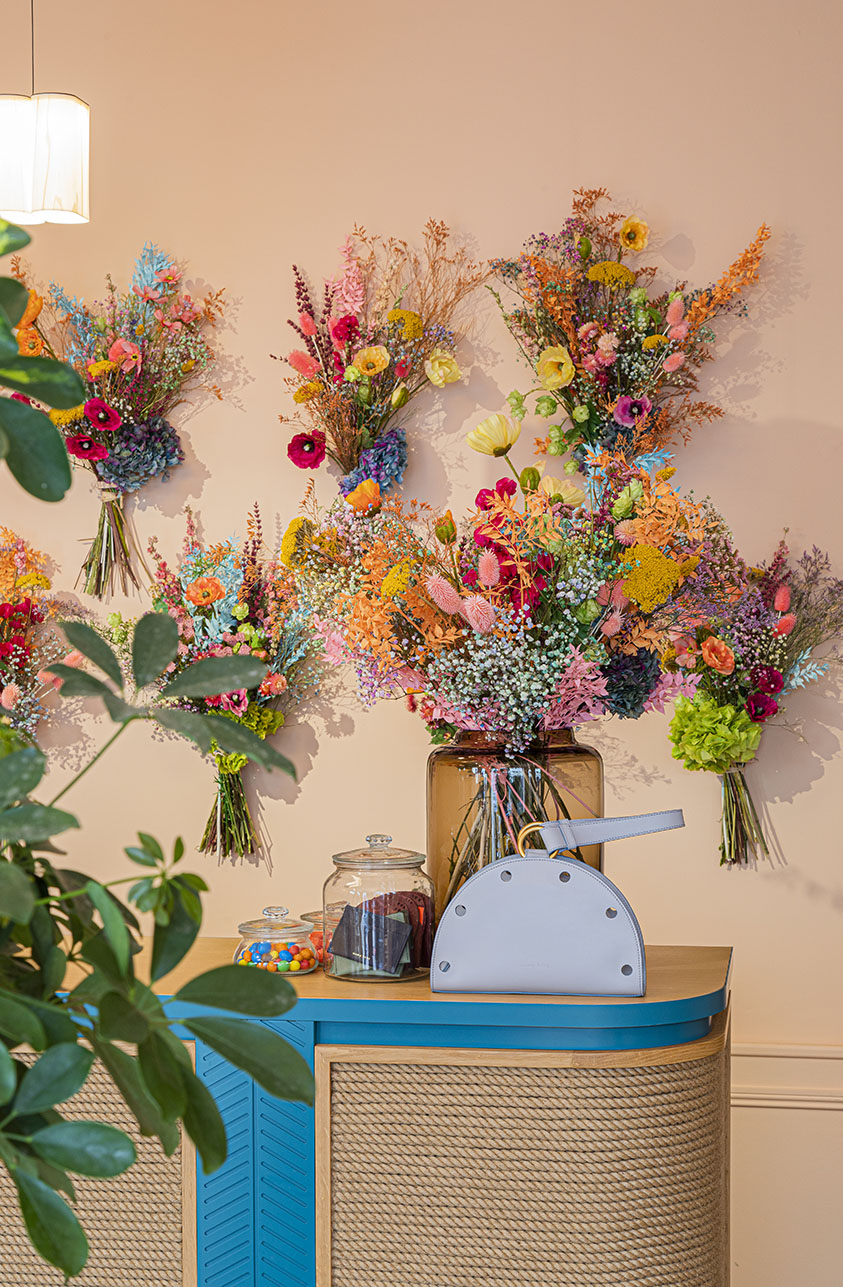 Flagship Store
In the charming 7th arrondissement and right off the Boulevard Saint Germain, our first flagship boutique is located on 33 rue de Bellechasse. An eclectic, lively and playful setting, open to lovers of fine leather goods; to avid seekers of dreams, emotions and beyond. Find all of our bags in our intimate space, our little Mama Benz world of wonders! Come and meet us for a colourful and soul-warming experience.
Opening Hours:
Tuesday to Saturday from 10:30 am to 7:30 pm
33 rue de Bellechasse, 75007 Paris
*We are happy to welcome you for private appointments on Mondays, contact us for more information.
---
Au coeur du charmant 7ème arrondissement et tout près du Boulevard Saint Germain, notre première boutique phare est située au 33 rue de Bellechasse. Un écrin éclectique, sémillant et permissif, ouvert aux amoureux de la maroquinerie d'excellence ;  aux avides chasseurs de rêves, de frissons et d'ailleurs; un voyage, une expérience transportante. Retrouvez tous nos sacs dans notre espace intime, notre petit monde de merveilles à la Mama Benz ! Venez nous rencontrer pour une expérience haute en couleurs et en émotions.
Heures d'ouverture:
Mardi au Samedi de 10h30 à 19h30
33 rue de Bellechasse, 75007 Paris
*Nous somme heureux de vous accueillir également les lundis pour des rendez-vous privés, veuillez nous contacter pour plus d'informations.